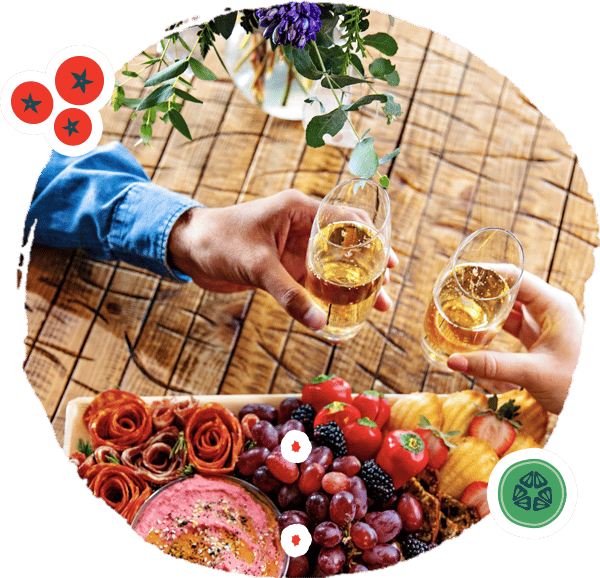 Welcome to Graze Craze
Graze Craze offers a unique and affordable option for people looking to host a party, cater a work event, set up a romantic lunch for two, or simply treat themselves. Our assortments are completely customizable, so there's something for everyone to enjoy.
Grazing Creations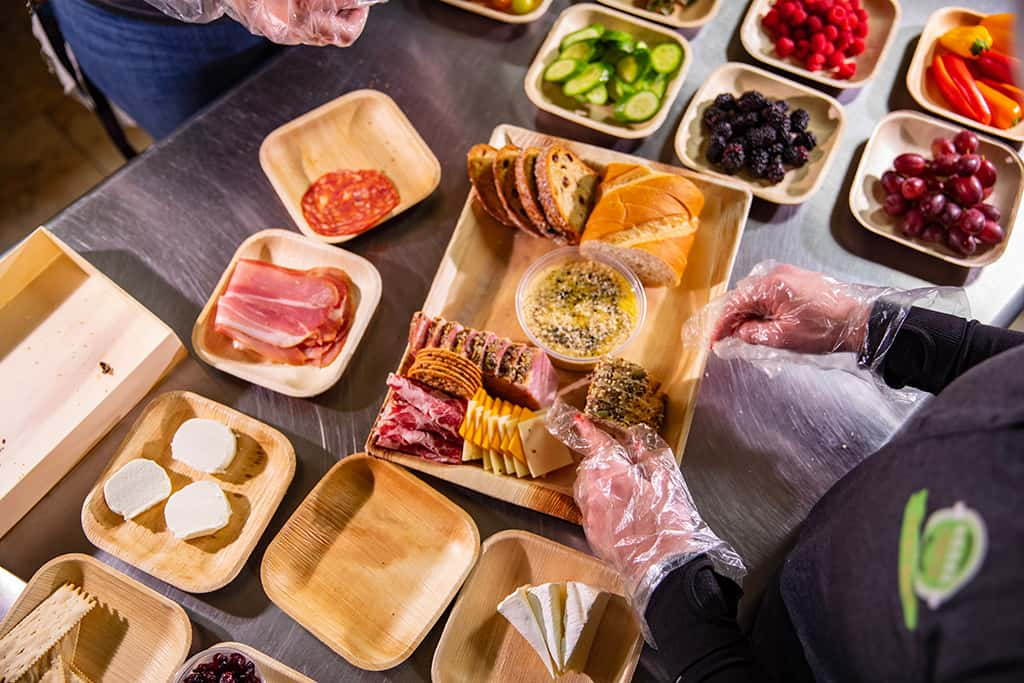 House-Made Ingredients
Spiced ham, fresh-baked artisan bread, and all of our dips, condiments, and jams are house-made. Combined with farm-fresh produce, our house-made ingredients set us apart. and our attention to detail is what makes us Graze Craze.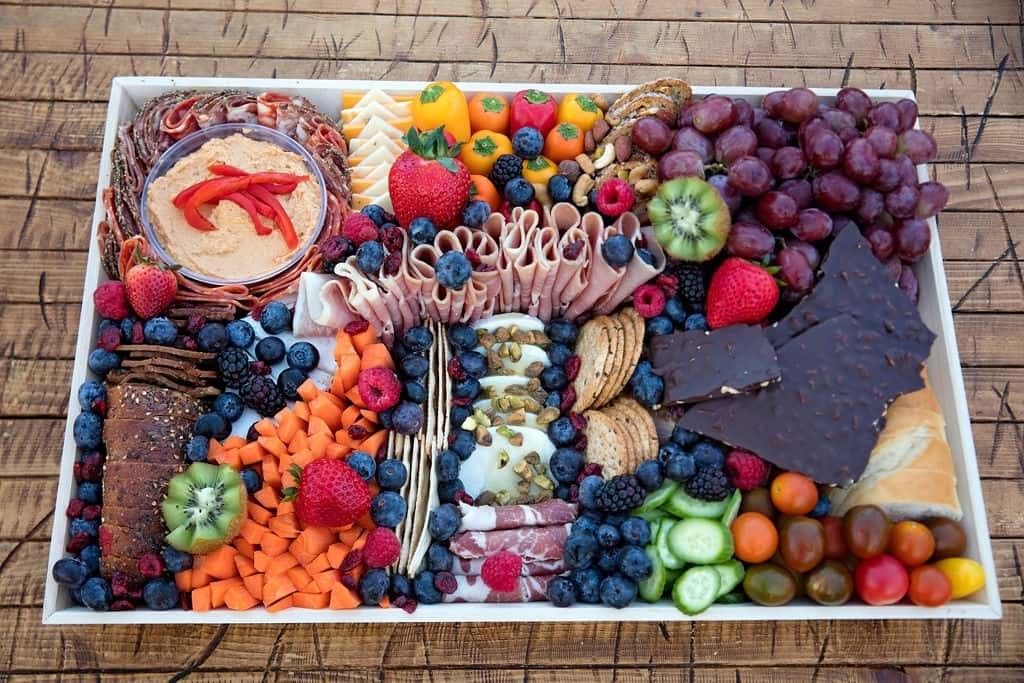 The Gone Grazey
Our signature style is bursting with a variety of cured meats, cheeses, colorful fruits, and vegetables, with a touch of something sweet. The "Gone Grazey" is our signature style that all 5 size choices are centered around.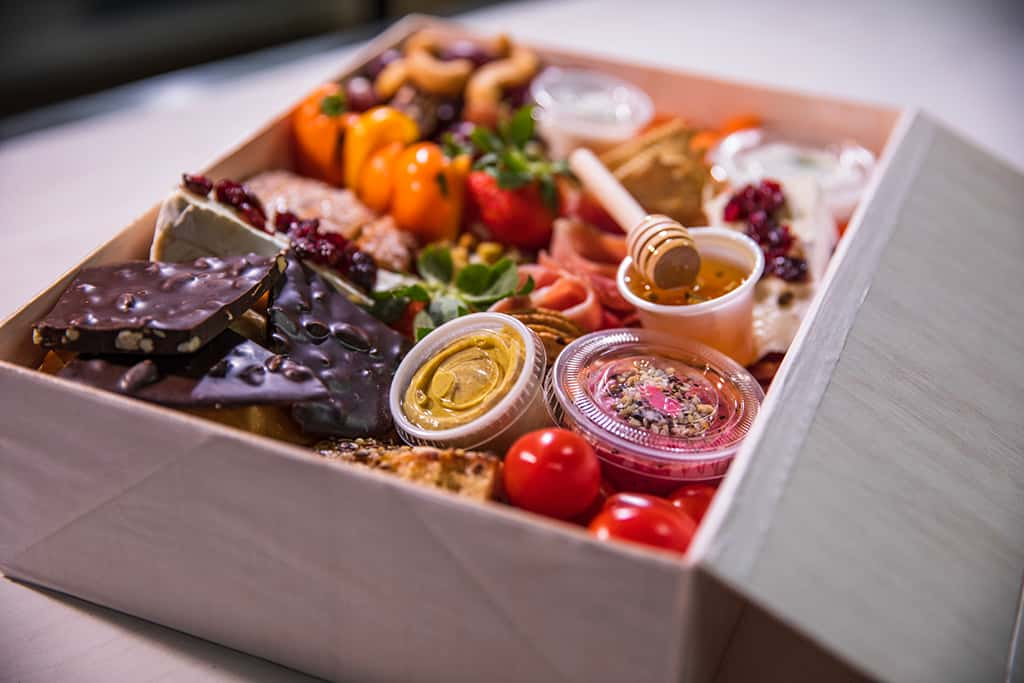 Eco-Friendly Packaging
Our customers say that our presentation is as delightful as our flavors. All of our food creations come in bio-degradable packaging right down to our palm leaf plates and utensils. Re-purpose our boxes and platters at home for gift wrapping, or serving
Our happy customers
"First time ordering and it was amazing! Boxes were packed full of delicious food. Everyone was very professional and kind!! Service and food was awesome!"

Teresa Williamson
"The Air Force Association/Central Oklahoma Gerrity Chapter is having a Zoom event and we decided to present Graze Craze to our participants within the local area. Graze Craze was able to accommodate everyone between Norman to Edmond and everything was delivered as promised with picture perfect presentation. Thanks everyone at Graze Craze."

Jeff James
"We ordered Graze Craze for our daughters graduation party. Everything turned out spectacular. The food tastes so good and they delivered and set everything up. Carrie worked with us to make our day great. All of the guests were very impressed with the way it all turned out. Cannot recommend them enough."

Angela Lindsay
"Ordered for a retirement party last week and everything was perfect! On time delivery, gorgeous presentation and so delicious. Great variety and fair price. Highly recommend!"

Sheri Cullers
"We ordered a medium size tray for our office. Everything was delicious and the presentation was absolutely beautiful! We will definitely be ordering again!"

Bari Adams
ALLERGENS and SAFETY
Our products contain nuts & dairy. Any allergies should be communicated before purchase. It should be noted that we do NOT work in a nut free kitchen.