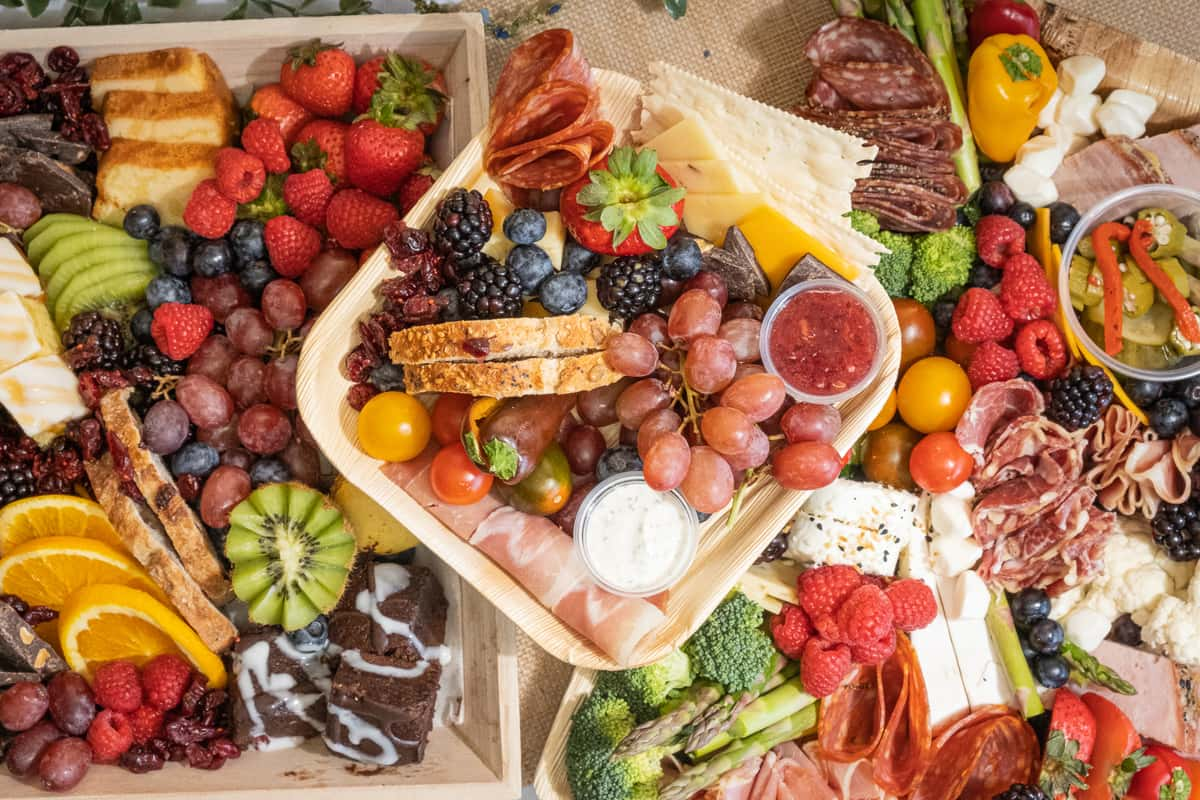 Tips to Organize Charcuterie Catering for Your Next Event
Tips to Organize Charcuterie Catering for Your Next Event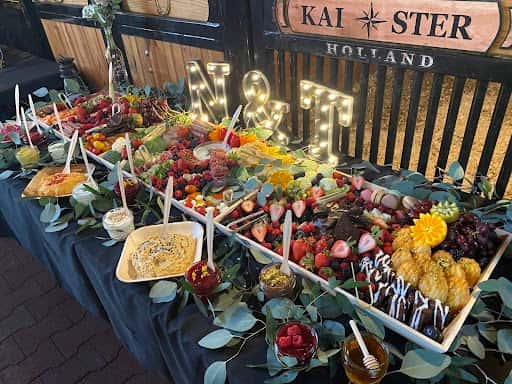 The idea of grazing has become increasingly popular at events, and for good reason. Heavy meals often create a groggy or sleepy atmosphere among your guests, rather than the light, energetic feel that comes with snacking or picking at food in slow increments. Charcuterie boards can be a great option for any event, whether it's a wedding festivity, corporate event, or casual get-together with friends and family.
Here are some tips for organizing charcuterie catering for your next event:
1. Determine the number of guests you will be serving and budget you have in place. This will help you decide the size of the charcuterie boards and the type of ingredients that best appeal to your group.
2. Consider dietary restrictions. Keep in mind that your guests may need vegetarian, keto, vegan, or gluten-free options. We want everyone to have something to enjoy.
3. Add variety with accompaniments. A good charcuterie board should have a variety of sides, such as bread, pickles, honey, and house-made dips and jams. These can add extra flavors and textures for those with a refined palette.
4. Presentation is key! The overall look of a charcuterie board is just as important as the food itself. Your guests should be able to eat with their eyes before touching the boards.
5. Enjoy your event! Graze Craze offers catering, decorative staging and a picture-perfect setup in under an hour. Let us help you enjoy an elevated, stress-free event celebrating everything.
About Graze Craze
Graze Craze® is the leading franchise within the graze-style food category, offering an alternative experience to traditional dining options. At Graze Craze, in-store Grazologists™ curate hand-crafted, impeccably designed, sweet and savory picnic boxes and charcuterie boards, made with the highest quality ingredients and customized with perfection for every occasion. Originally founded in Oklahoma by a US Air Force veteran, Graze Craze is now part of the Starpoint Brands™ constellation of trusted brands representing the very best in their industries, including retail, food & beverage and professional services, which operates within the United Franchise Group™ (UFG) family of franchise brands and development services. For more information about Graze Craze locations, menu, and commercial accounts visit www.grazecraze.com. For information on franchising opportunities, visit www.grazecrazefranchise.com.