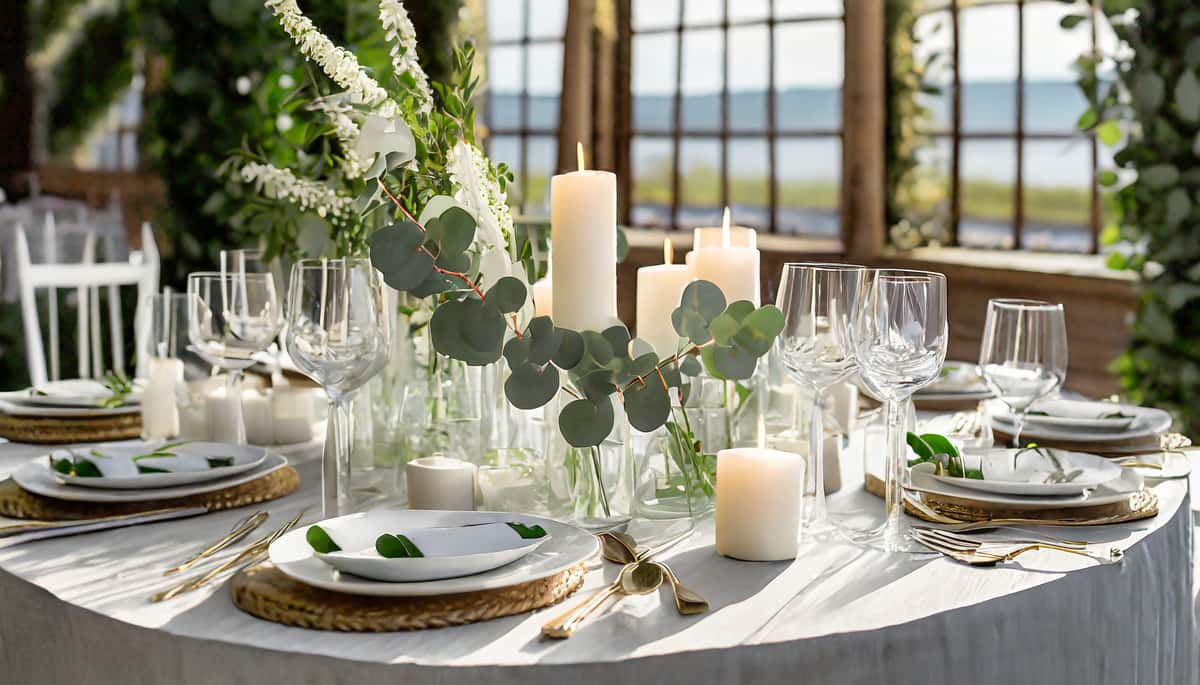 Save Money on Wedding Planning
The Top Three Ways You Can Save Money on Your Wedding Planning
Planning your dream wedding is an exciting journey, but it doesn't have to come with a hefty price tag! At Graze Craze®, we understand the importance of creating magical moments without breaking the bank. Working behind the scenes at wedding events, we've come up with the top three ways to save money on your wedding day, ensuring you celebrate in style without compromising on quality.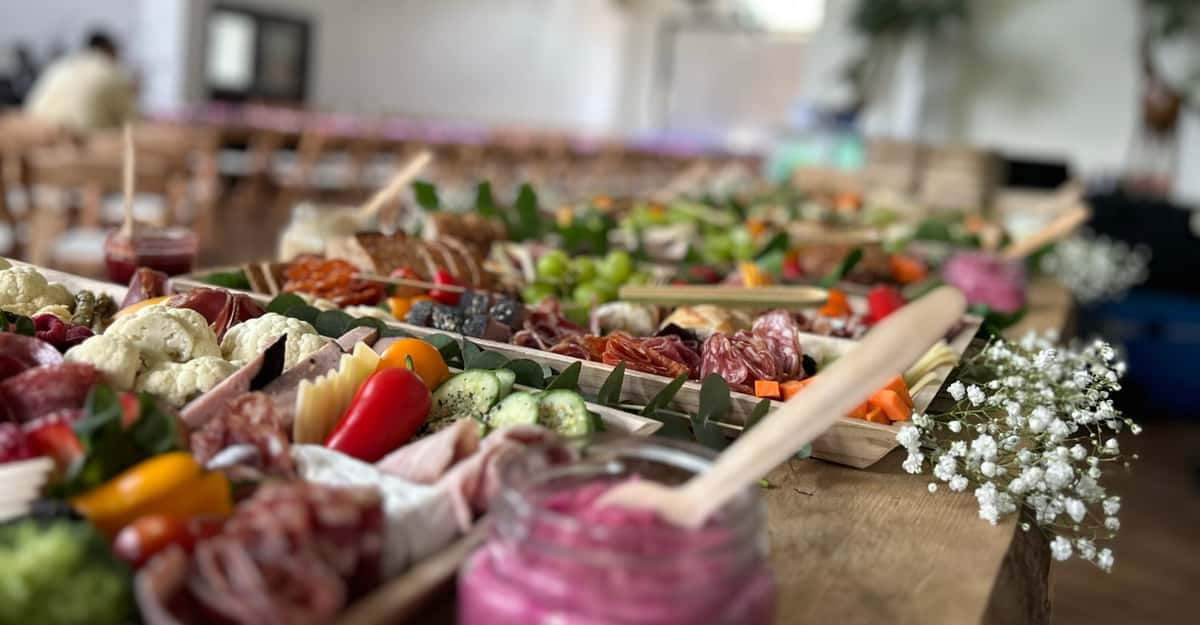 1. DIY (Do-It-Yourself) Bridal Bouquet
Floral Arrangements can be a significant expense in wedding budgets. Choosing to DIY your bridal bouquet(s) is a creative and cost-effective solution that adds a personal touch to your special day.
1. Select Your Blooms: Scour the internet for inspiration photos and references. Visit a local flower market or grocery store to choose an assortment of flowers that match your theme and color palette.
2. Prepare the Greenery: Trim the eucalyptus or other greenery to your desired length, creating a lush base for your bouquet.
3. Build the Bouquet: Start with a focal flower and build around it, adding flowers and greenery in a circular motion. Use floral tape to secure the stems as you go.
4. Secure & Trim: Once satisfied with the arrangement, tightly bind the stems with floral tape. Trim the stems to your preferred length.
5. Add Finishing Touches: Wrap the stems with a ribbon and secure them with pins for a polished look.
Creating your bridal bouquet(s) not only adds a personal touch but also allows you to stay within budget without compromising on elegance.
2. Decorate Responsibly: Rent Your Decorations
Decorating your venue can quickly become a costly affair. Save money by opting for rental decorations, which not only reduces expenses but also minimizes waste. Check your local area for party planning companies that have some rental options. You might also want to keep in mind when choosing a Venue that some places have decorations for you to rent at a discounted rate!
Benefits of Renting Decorations:
- Cost-Effective: Rentals are often more affordable than purchasing décor items outright.
- Variety: Access a wide range of décor options to suit your theme without the commitment of ownership.
- Sustainability: Embrace eco-friendly practices by reusing décor items, contributing to a more sustainable celebration.
3. Cocktail Hour Snacks
When it comes to cocktail hours, choosing an affordable snack for your guests can be a difficult decision. Let Graze Craze make it easy with a budget-friendly, decadent display of charcuterie using our Grazing Tables!
Graze Craze Grazing Tables:
- Custom Décor: Graze Craze offers a stunning presentation of charcuterie and eucalyptus, creating an Instagram-worthy focal point for your cocktail hour.
- Budget-Friendly: Grazing tables are a cost-effective option, providing an abundance of delicious snacks without the need for elaborate or individual catering.
- Convenient: We guarantee on-time delivery and setup on your big day, so you can focus on what matters most.
- Versatility: Customizable grazing tables make it simple to appeal to various dietary needs and preferences.
Bonus Tip:
As the Bride, Groom, and Bridal Party prepare for the big day, Graze Craze offers a perfect solution for a light and refreshing morning meal: the Brunch Board.
Our new Brunch Board is a hassle-free, light, and easy meal for the bridal party to enjoy while getting ready. Not to mention, this board has exclusive premium ingredients that can't be found on our other boards (think bacon twists, pancake bites, Danish, and more)!
Let these budget-friendly tips get you started on your DIY wedding planning journey! We hope you can plan a wedding day that's not only memorable, but also mindful of your financial goals. Remember: it's not about how much you spend, but about spending time with your significant other.