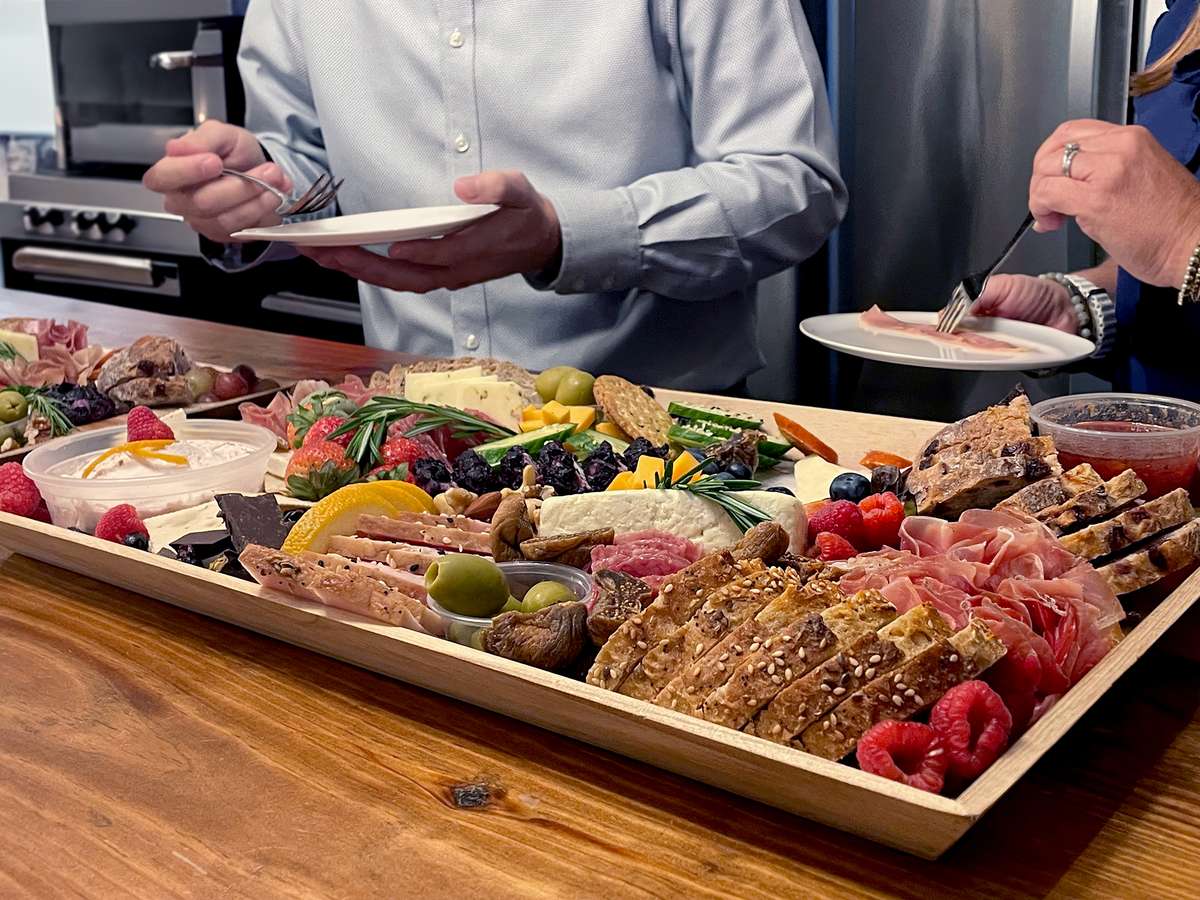 The Holiday Board
The Holiday Board: For All Your Seasonal Needs
The holiday season is here, and there's no better way to make your festivities unforgettable than by indulging in a Graze Craze® Holiday Board. Carefully crafted with the spirit of the holidays in mind, this board is a tempting array of flavors that will take your family gatherings, event planning, and catering to the next level. Not only does it make a sensational centerpiece for your holiday celebrations, but it's also a remarkable gift choice for those who appreciate the finer things in life.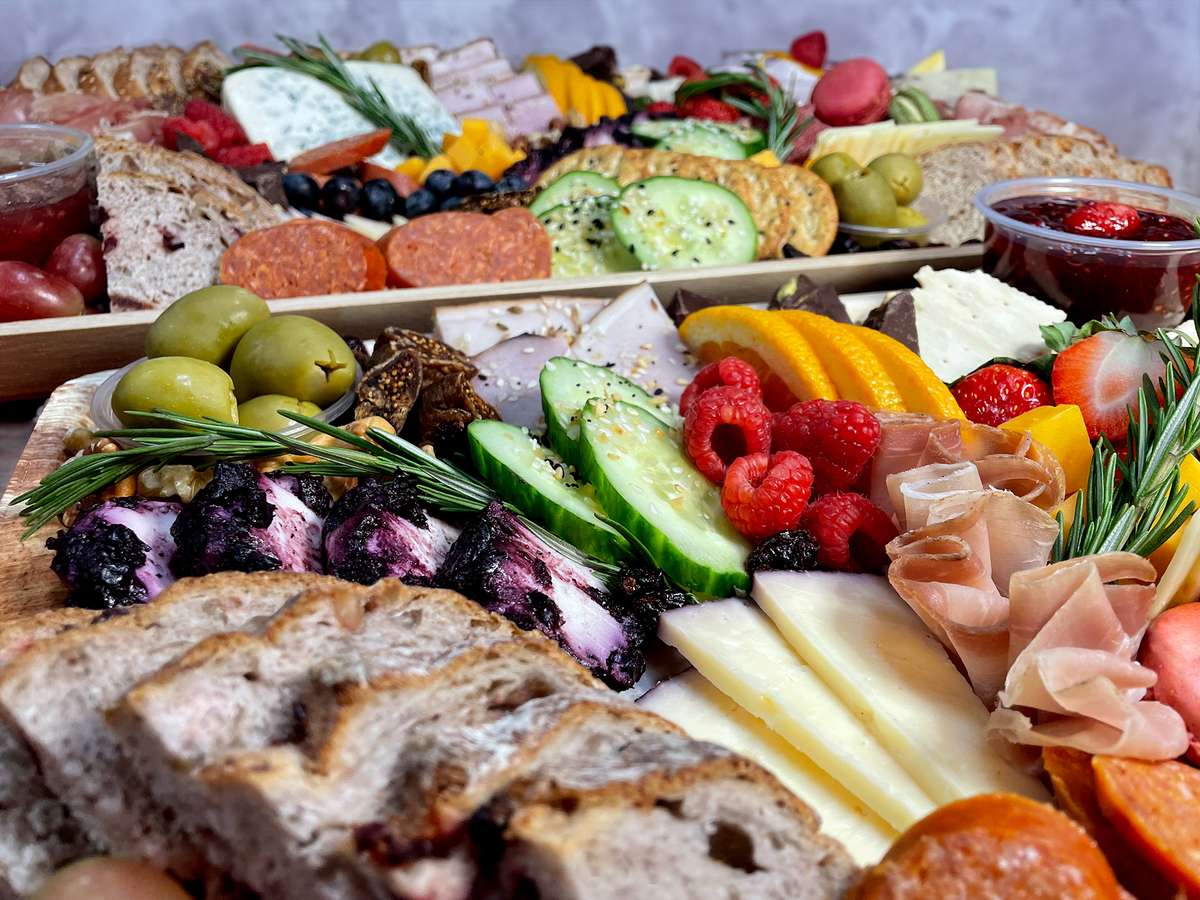 Experience the Essence of the Season:
Our Holiday Board goes beyond normal snacking, it's a celebration of the holiday spirit, boasting a delightful display of seasonal favorites. From luscious figs to savory fennel ham, creamy blueberry goat cheese, pepperoni, green olives, raspberries, wedged bleu cheese, buttery prosciutto, rich red wine merlot cheese, and a luxurious raspberry cream cheese spread, these thoughtfully chosen components are sure to leave a lasting impression on your holiday celebrations.
A Perfect Addition to Your Holiday Events:
Whether you're organizing a festive family gathering, planning an elegant holiday party, or catering a special event, our Holiday Charcuterie Board is designed to take center stage. Its delightful variety and inviting presentation will captivate your guests!
Pre-Order Now for a Memorable Thanksgiving:
Secure your Holiday Board now at our exclusive locations and savor its delights at your Thanksgiving table this year. Embrace the opportunity to create cherished memories and indulge in the holiday spirit like never before.
As we embrace the season of giving and gratitude, Graze Craze extends a warm invitation to celebrate with our Holiday Board. Upgrade your holiday feasts, captivate your guests, and make this season special with a taste of the holidays you won't soon forget.
Order your Holiday Board today and let us help you celebrate everything this season!