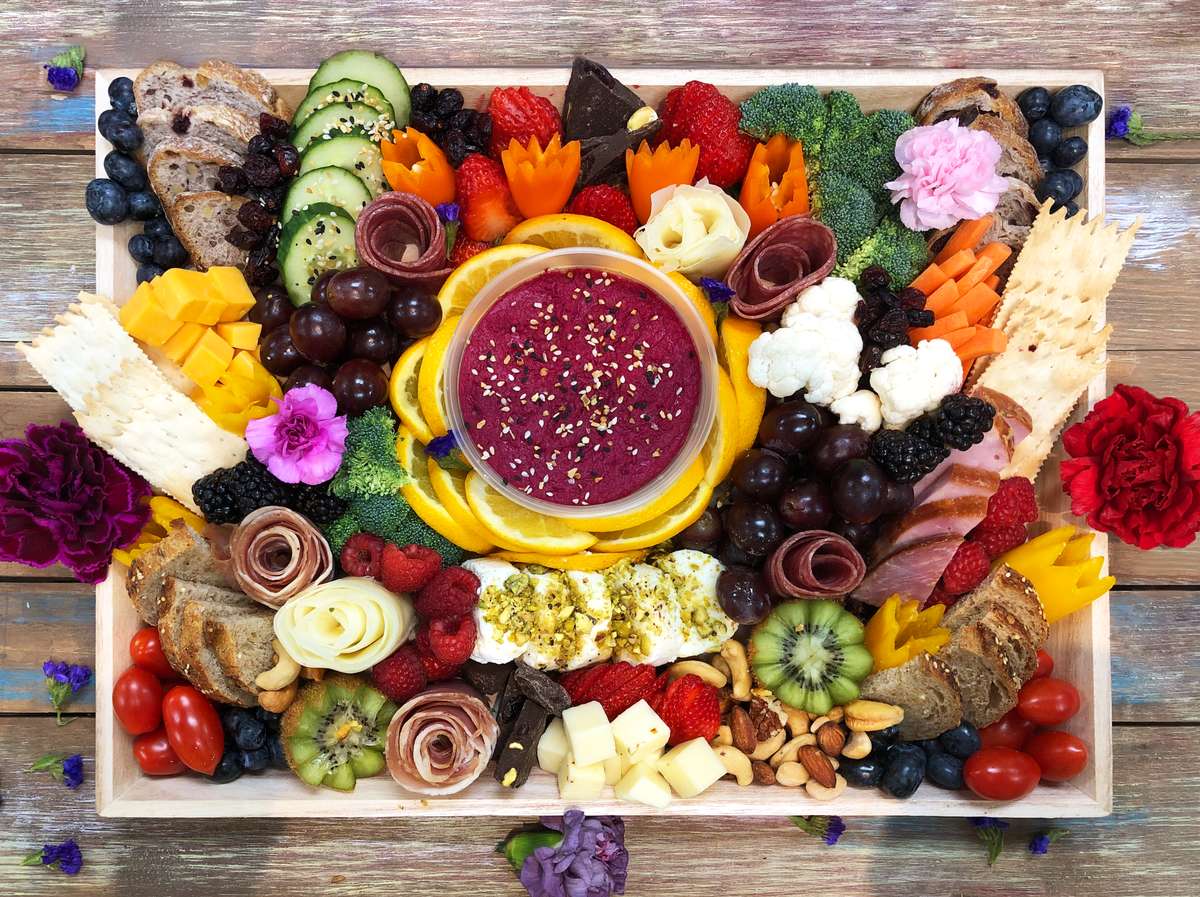 The Great Outdoors
The Great Outdoors
As the world adjusts to post-pandemic life, many people have turned to the outdoors as a way to stay active and get out of the houses we were all confined to. Whether it's hiking, picnicking, or park events, outdoor activities would not be complete without a little food to fuel up.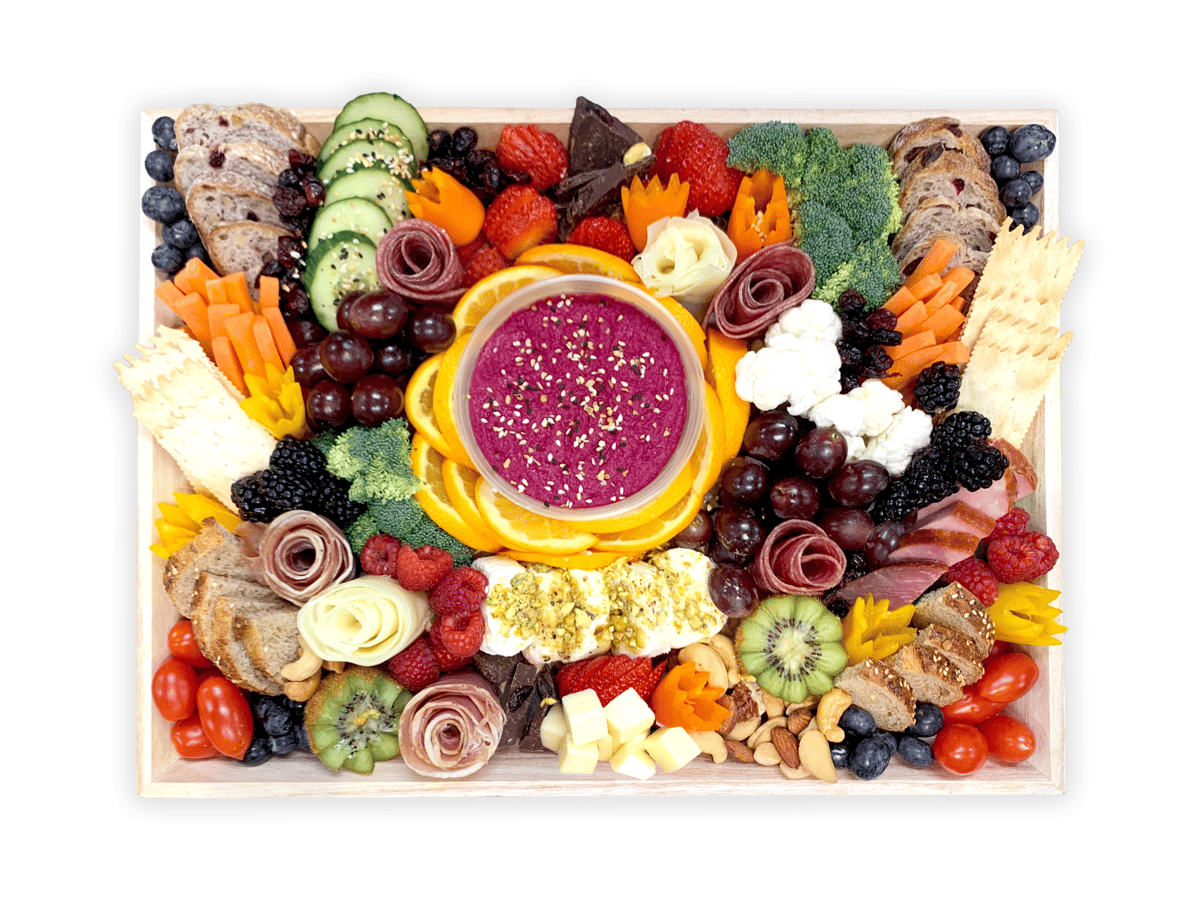 THE IDEAL SETTING
Picnicking has been a beloved pastime for many, but has become even more popular during the pandemic as a safe way to socialize outdoors. A picnic is the perfect opportunity to relax in the sunshine, enjoy good company, and indulge in some delicious food. Think about adding a pre-assembled, fresh, and light charcuterie box to help fulfill your grazing needs in a convenient and healthy way. From cured meats to creamy cheeses to crunchy crackers and fresh fruits, there's something for everyone to enjoy. Plus, they're easy to transport and will save you assembly time!
ULTIMATE TRAIL SNACK
Hiking is another outdoor activity that has seen an increase in popularity since the pandemic began. Get out of the house and get into nature! Of course, hiking can be a strenuous activity, meaning you need to fuel your body with the right foods to keep your energy up.
Charcuterie is packed with protein, which makes it the perfect snack to bring on a hike. Challenging trails and leisurely walks have nothing on a well put-together grazing box. Ditch the trail mix and enjoy fresh, non-dried fruits, vegetables, meats, and cheeses.
A GREAT ADDITION
Outdoor events have also become more popular over the past two years, as people look for ways to enjoy entertainment safely. Concerts, drive-ins, and festivals: charcuterie is perfect for it all! Charcuterie is easy to share, doesn't require utensils, and offers an indulgent, healthier alternative to your typical event foods. Whether you're sitting on a blanket watching a film or standing at a picnic table on a quick break, look away from the soft pretzels and hot dogs, and look towards a charcuterie box!
So yes, the COVID-19 pandemic has changed the way we live our lives, but it has also given us a new appreciation for the great outdoors. Whether you're picnicking, hiking, or attending an outdoor event, charcuterie is there. It's tasty, nutritious, and easy to transport, making it the ultimate snack for any occasion. The next time you head outside for some fresh air and sunshine, don't forget to bring along a delicious charcuterie box.