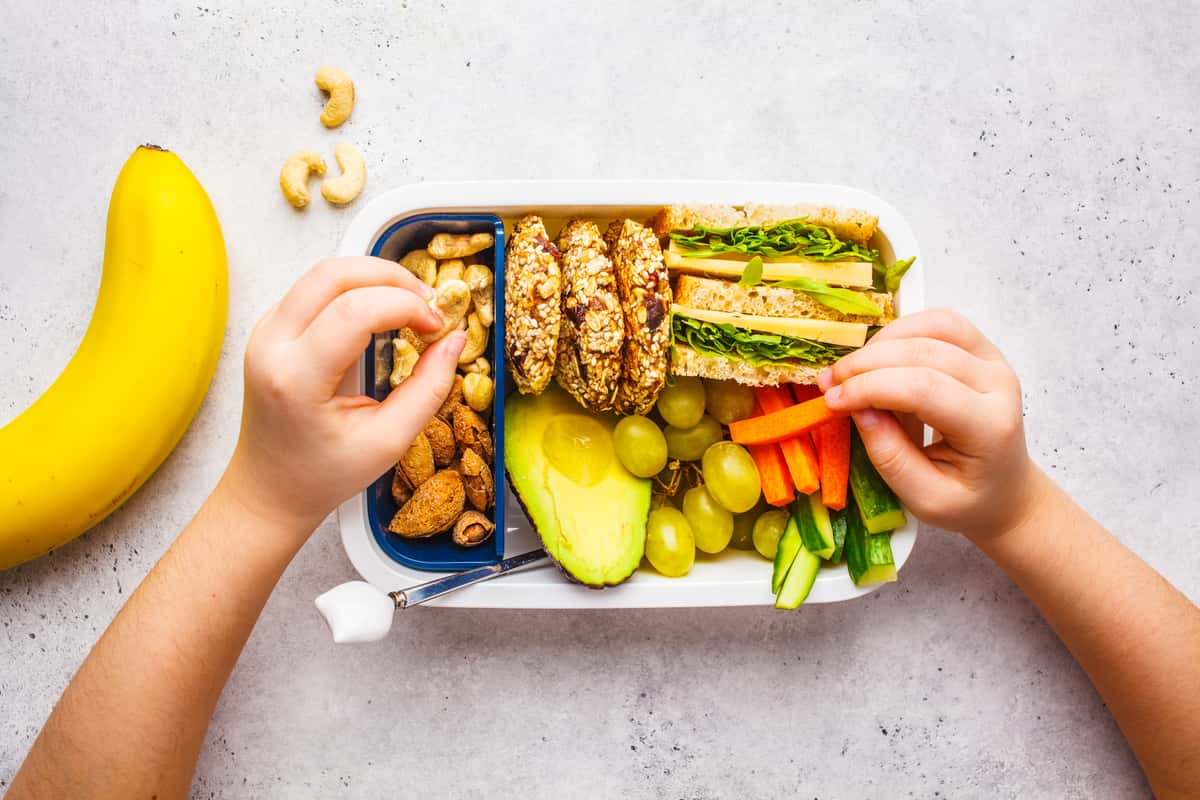 Healthy Lunchbox Ideas
Healthy Lunchbox Ideas
With the new school year comes a whirlwind of learning, activities, and more importantly, of growth. A well-balanced lunchbox is crucial to fuel the body and support the energy you need to get through the academic day! As a parent looking to pack a healthy lunch for your child, a teacher setting a positive example, or a student eager to make nutritious choices, we've put these wholesome lunchbox ideas together to inspire a healthier academic year.
Colorful Veggie Wraps
Transform whole-wheat tortillas into vibrant veggie wraps. Load them with a rainbow of vegetables like bell peppers, carrots, cucumber, and spinach. Add a spread of hummus or yogurt for an extra kick of flavor and protein!
Bento Box
Grill up some chicken, hard-boil some eggs, grab a handful of almonds and you're done! For some extra nutrients, try adding a variety of your favorite fruits or vegetables.
Quinoa Salad
Cooked quinoa makes an excellent base for a hearty and nutritious salad! Toss in chopped tomatoes, cucumbers, chickpeas, and feta cheese. A little drizzle of olive oil and lemon juice adds the perfect zesty finish.
Apple Sandwiches
Swap traditional bread with crisp apple slices for a unique sandwich experience. Spread almond or peanut butter between two slices, and add a sprinkle of granola or raisins for added crunch.
Yogurt Parfait
Layer Greek yogurt with a mix of berries and a sprinkle of granola for an added calcium and antioxidants boost. TIP: blend a cup of spinach with a whole banana and layer under the berries! The sweetness of the banana completely cuts the taste of spinach, while leaving you or your student with the benefits!
Hummus & Veggie Platter
Pack a portion of hummus alongside a variety of vegetable dippers like baby carrots, celery sticks, and cherry tomatoes. The fresh veggies are a quick and easy substitute for your typical cracker or bread!
Grazing Box
Take a little of your favorite sliced meat and cheese, and add it in a box with fruits, hummus, and whole-wheat crackers. The grazing box is not only nutritious, but offers a healthy variety to keep your meal interesting the whole way through.
*Remember: Variety is Key!*
When it comes to packing a healthy lunchbox, always incorporate an element you perceive as the "treat." As in, "I have eaten all my carrots. I can now treat myself to this sliced apple and peanut butter."
We hope this list helps you and your students foster positive eating habits! As the academic year unfolds, let your lunchbox be a source of nutrition and energy. Good luck on your journey toward a successful and healthy school year.