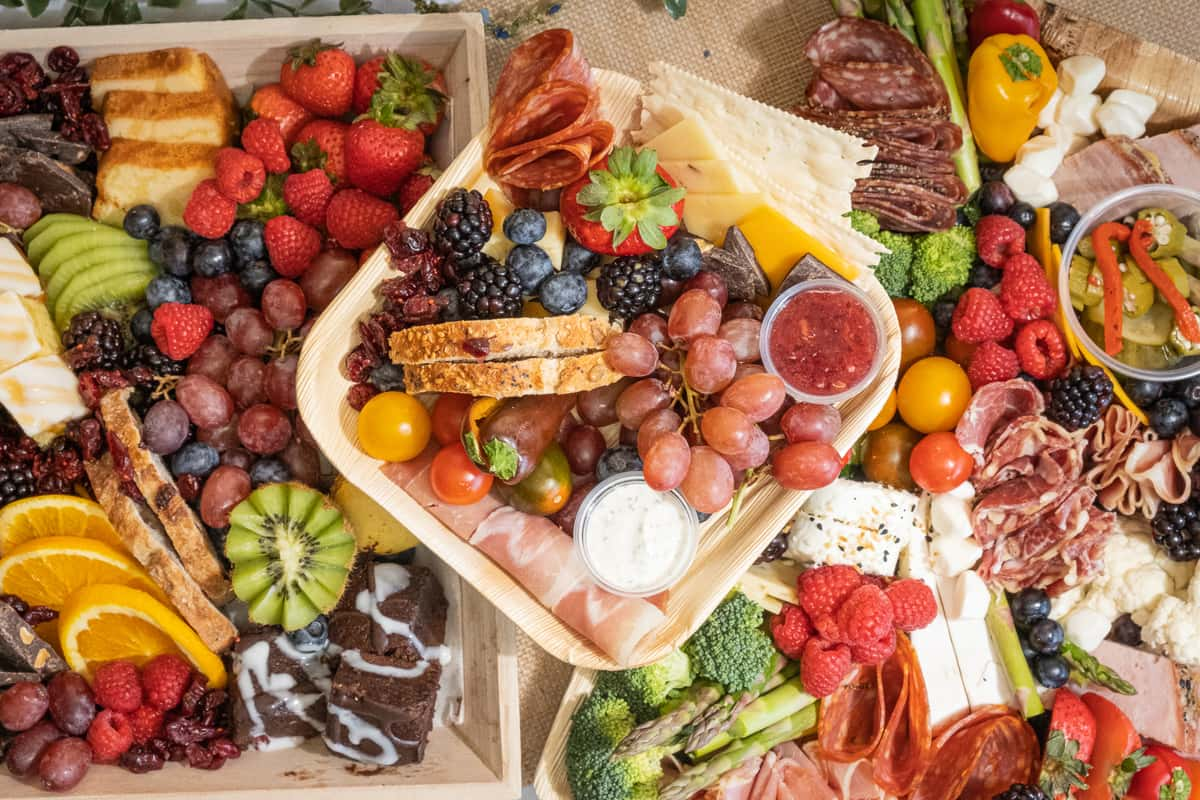 Getting the Ingredients Right When Building a Niche Food Concept
Getting the Ingredients Right When Building a Niche Food Concept
Specialization can be lucrative for any business and it's especially successful in the food industry, which is so large and diverse. Building a niche lets you stand out and be unique, and you can gain traction quickly if you are specialized in one area. At Graze Craze, we were able to carve out our own niche in the charcuterie space, putting our own stamp on the grazing trend that we could see was growing in popularity. But working in a new concept, as we did, offers some challenges.
You first have to educate the public about what you actually do and who you are. Pizza and burgers are long-established niches that people are very familiar with, but the charcuterie board idea is pretty new. Not everybody knows what charcuterie is – a lot of people can't even pronounce it. (It's shar-COOT-eree, by the way.)
Getting it right takes careful planning and analysis and thoughtful consideration of everything from demographics to the way you evolve and grow. Here's some of what we've learned at Graze Craze:
Make sure you appeal to a lot of different people.
When choosing the niche you want to serve, don't rely on a particular demographic; that's where you get in trouble. You need to look at whether there is diversity in the customers who are attracted to what you're providing. If you're only going after millennials or one segment of a demographic group, you could be jumping on a fad that will eventually fade away. If you are diverse in who you are targeting, that will give you staying power and broaden your appeal to a wider customer base.
Expect to evolve – but stay true to yourself.
Not every niche works, and for those that have failed it's usually because the brand didn't evolve. Often times people will get to market, get a good foothold on their business and continue doing what they always do by just resting on their laurels. It's a fine line, continuing to grow and evolve to be better but not straying too far from what made you successful. You still have to stay true to who you are.
Don't overcomplicate. Make sure that you are keeping it simple.
When building a niche food concept, it is important in the beginning to keep the model simple. Think about your audience and what the most important elements are in your concept.
The charcuterie business is a $378 million industry that is ripe for growth. We believe that the popularity of charcuterie boards is here to stay. Graze Craze will be the name synonymous with charcuterie. People will say they want a Graze Craze Board, and not just because it's easier to pronounce.
About the Author
Brady Lee is President of Graze Craze®, a booming new concept in charcuterie boards and boxes for healthy lunches, office catering and special events. He is also Chief Operating Officer of United Franchise GroupTM (UFG), an affiliated family of brands and consultants including Graze Craze®. Lee started his career at a Signarama® franchise located in Tallahassee before joining the UFG headquarters team. He has held a number of positions at UFG focused on franchise development in both the U.S. and Australia, including Regional Manager, Vice President of Franchise Development and Director of Sales in the Australia Corporate Headquarters.