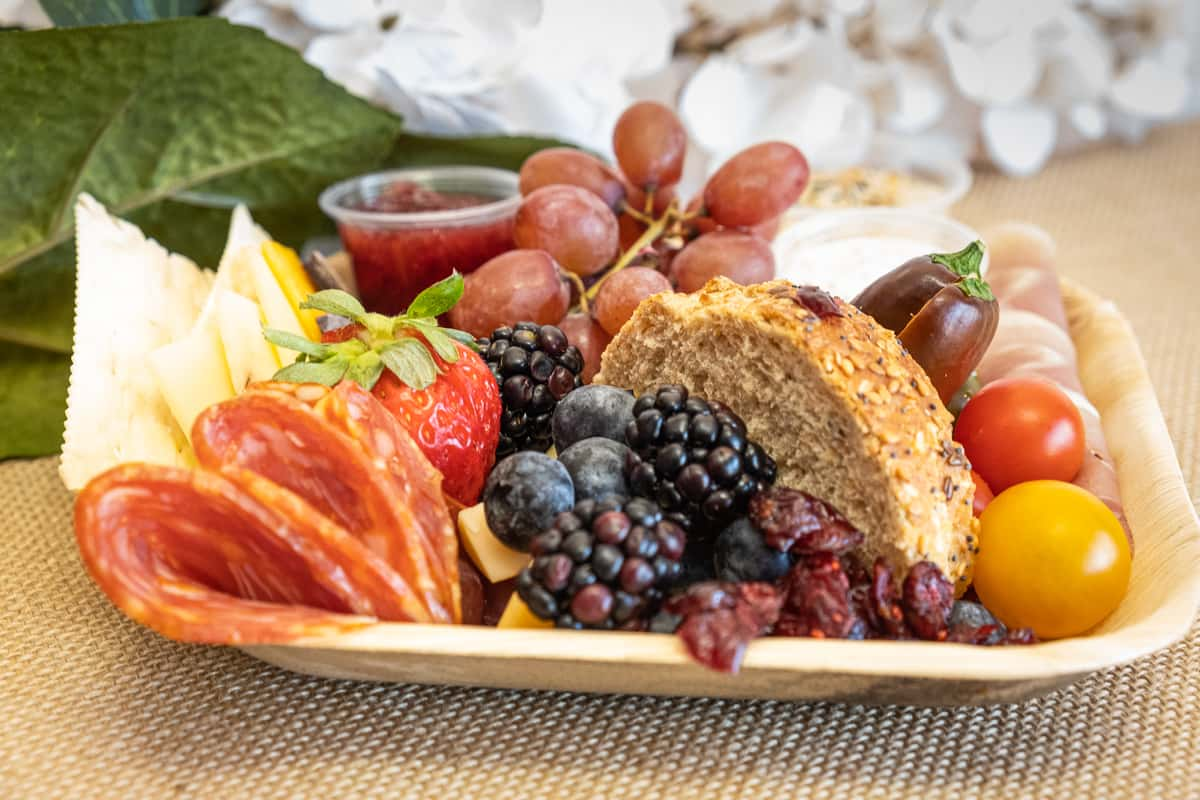 Charcuterie Boxes On-The-Go
Charcuterie Boxes On-The-Go
As our bodies and children yearn for outdoor adventures, the summer season is perfect for quality time with loved ones. Boat trips, scenic picnics, hiking in the park, one thing is for certain: delicious food brings people together. That's where charcuterie comes into play.
Here, we'll explore the convenience, versatility, and mouthwatering appeal of charcuterie boxes!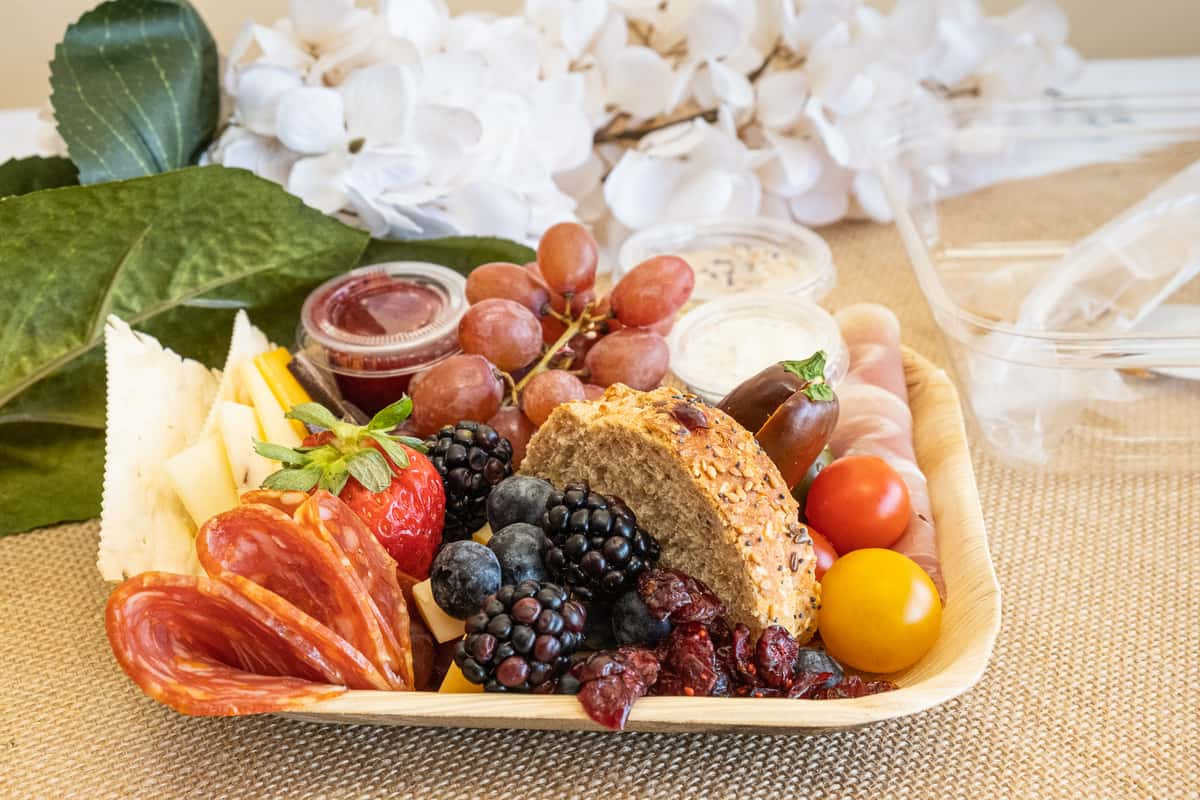 Boating excursions call for food that is easy to handle, packed with flavor, and can withstand a day on the water. Charcuterie boxes fit the bill perfectly! They offer a variety of cured meats, cheeses, crackers, and spreads, all neatly packed and ready to enjoy. Their compact size and individual portions make them ideal for sharing while navigating the waves or relaxing on deck.
Picnics are synonymous with leisurely outdoor dining, and charcuterie boxes modernize the classic Picnic Basket spread. These curated boxes provide an assortment of savory delights and save you the hassle of putting meals together. Enjoy your time in the sun—or under the shade of a tree—without worrying about whether everyone is going to enjoy something you packed!
When heading out on a family-oriented activity, it's essential to have food that caters to different tastes and dietary preferences. Charcuterie boxes offer a wide range of options, ensuring there's something for everyone. From kid-friendly selections like mild cheeses and sliced fruits, to more adventurous choices for adults, such as hot Soppresatta and artisanal pickles, these boxes provide a delightful meal that satisfies the entire family.
One of the standout advantages of charcuterie boxes is their portability and convenience. These pre-packaged boxes are designed for grab-and-go ease, making them a stress-free option for any outing. With everything neatly arranged and portioned, there's no need to worry about packing multiple containers or utensils. Simply grab your box, a cooler, and you're ready to embark on your spring and summer adventures.
Charcuterie boxes offer convenience, portability, and a delectable spread for families on-the-go, without sacrificing flavor or quality. Whether you're enjoying the waters, hosting a picnic, or heading out on family adventures, these curated boxes help you create unforgettable moments. So, grab a charcuterie box (or five), gather your loved ones, and savor the joy of spring and summer!