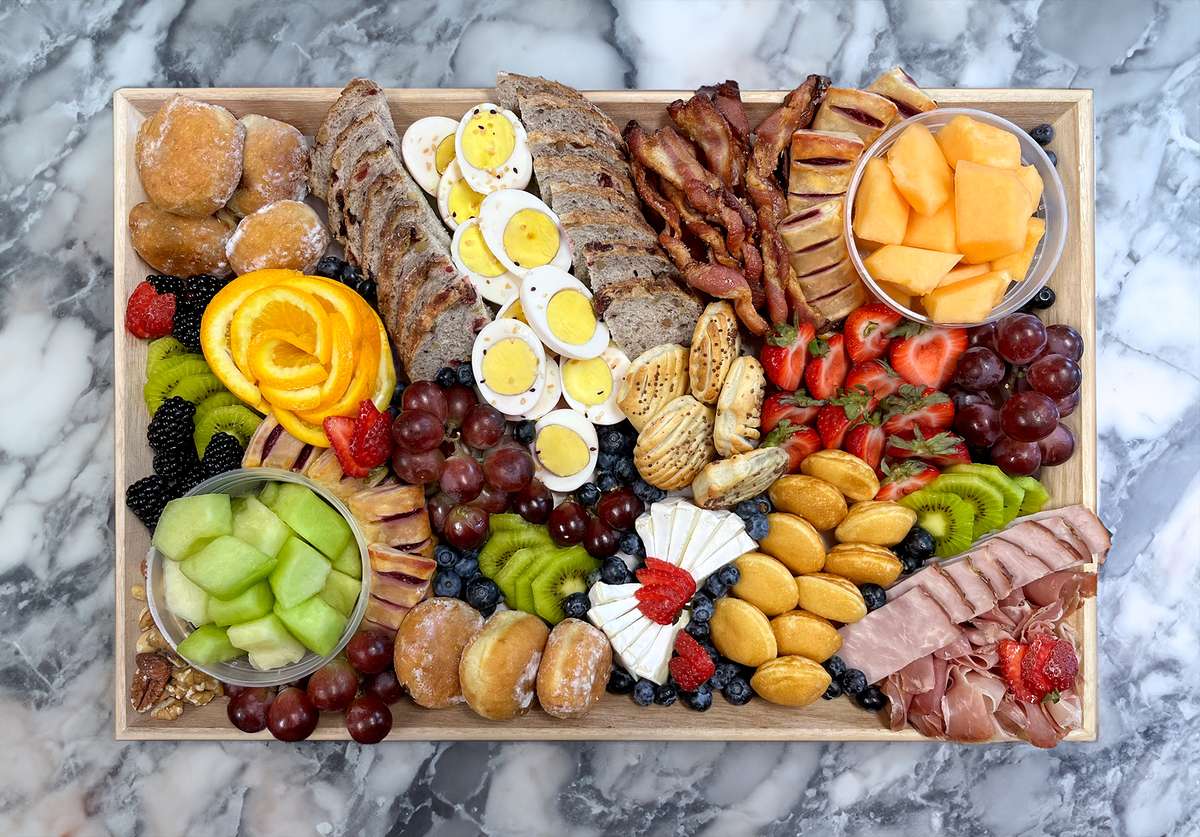 Brunch Board
Brunch Board: A Bold Alternative to Boring Bagels
In a world where breakfast and brunch typically mean the same old bagels, donuts, and spreads, it's high time to kick your morning feast up a notch. Enter the Brunch Board, a new menu item at Graze Craze® that's set to redefine your brunch experience. It's not just a meal; it's a celebration of flavors, a corporate brunch alternative, and a delightful all-in-one feast for you, your friends, and your family on those lazy Sunday mornings.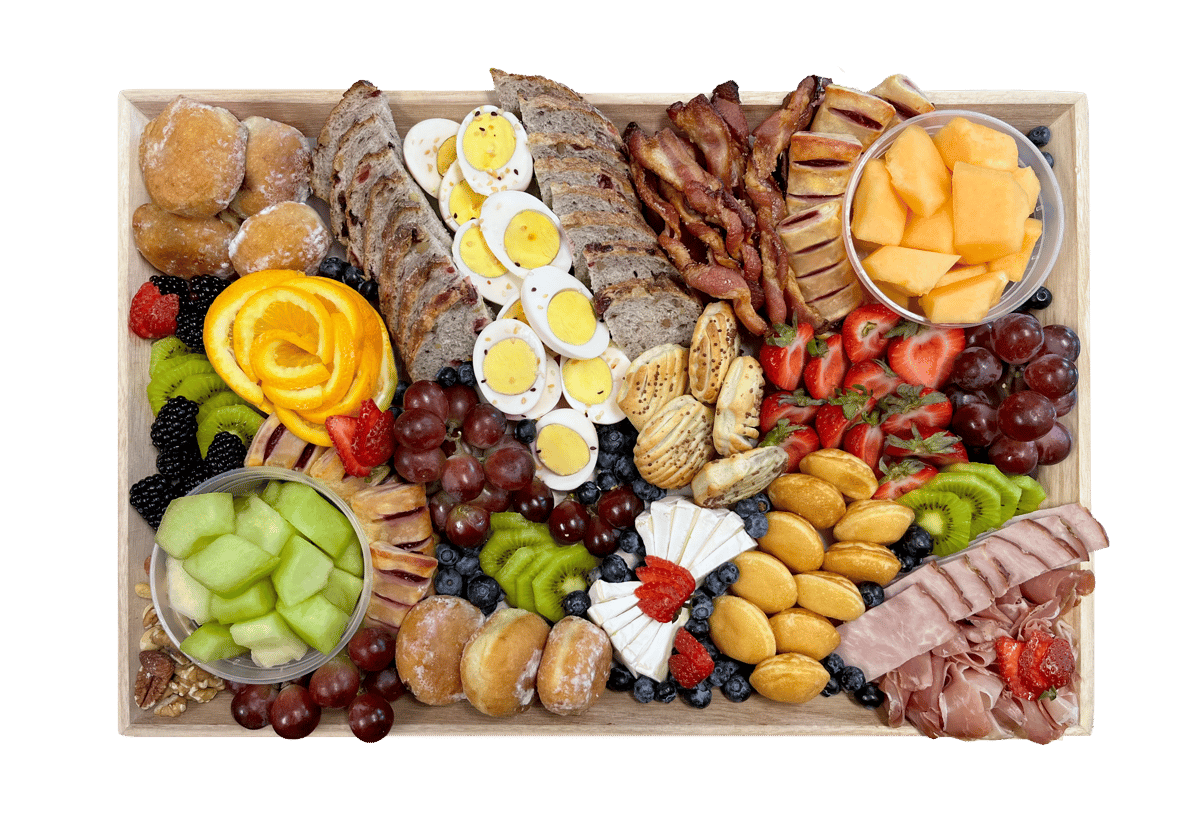 Menu Innovation:
At Graze Craze, we believe that every meal should be a memorable journey. The Brunch Board is no exception. It's carefully crafted to make your brunch the highlight of your day. What can you expect on this delectable board?
Danishes: These flaky, buttery pastries are filled with rich fruit flavors like raspberry. They're the perfect start to your brunch adventure.
Mini Pancakes: Soft and fluffy, our mini pancakes are a delightful canvas for your favorite toppings. Drizzle them with syrup, pair them with fruits, or indulge in the fan-favorite Nutella® spread.
Hard-Boiled Eggs: Packed with protein, our hard-boiled eggs offer a satisfying and nutritious element to your brunch.
Bacon Twists: Crispy bacon with a twist! These delightful bacon spirals add a savory touch to your board.
Fruit: Fresh, juicy raspberries, cantaloupe, strawberries, oranges, kiwi, grapes, blackberries, and blueberries provide a burst of natural sweetness that complements the savory elements.
Syrup: What's a brunch without syrup? Our high-quality syrup is the perfect companion to your pancakes and perfect bites.
Prosciutto: Elevate your board with the rich, savory flavor of prosciutto. It's the perfect complement to the sweetness of the Danishes and fruits.
Brie Cheese Wedge: Delight in the creamy elegance of brie cheese. This soft and velvety wedge is a luxurious addition that pairs wonderfully with fruits, making it an essential element of your brunch.
And More: The Brunch Board is a canvas of endless possibilities! You can customize it to suit your preferences, adding more of what you love.
Why Choose the Brunch Board?
Endless Variety: The Brunch Board offers a diverse array of flavors and textures. It's the ideal choice for those who crave variety in their meals.
Effortless Hosting: Whether you're hosting friends and family or planning a corporate brunch, the Brunch Board takes the stress out of meal preparation. It's an all-in-one solution that wows your guests.
Quality and Freshness: At Graze Craze, we prioritize quality and freshness. You can trust that every component of the Brunch Board is selected and prepared with care.
Customization: No problem. The Brunch Board is all about making it your own!
The Brunch Board is the new alternative that's taking Sunday mornings to the next level. With endless customization options and an array of tempting components, it's the perfect way to start your day.
Order your Brunch Board today and let Graze Craze redefine your brunching experience.