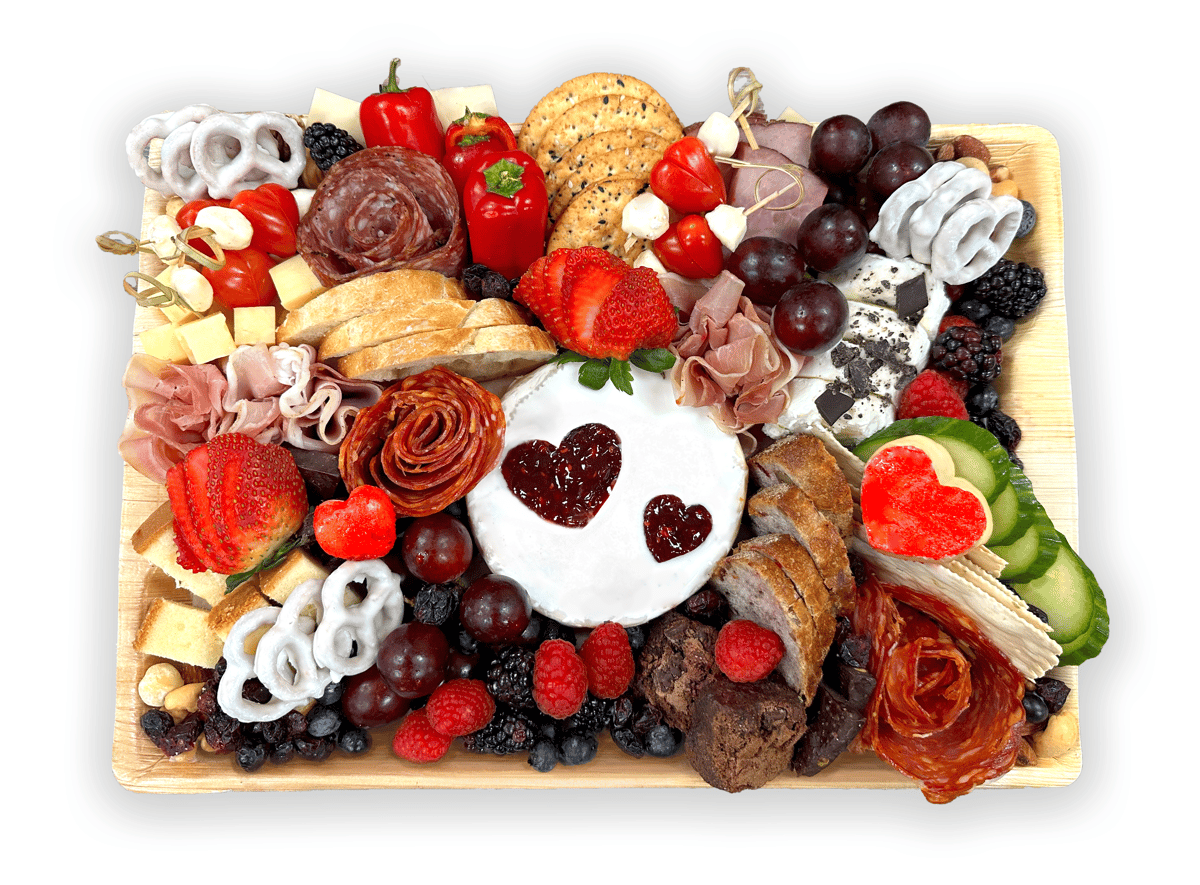 A Valentine's Day to Remember with Charcuterie
A Valentine's Day to Remember with Charcuterie
Looking for a unique and delicious way to celebrate Valentine's Day?
Share our curated charcuterie boards with your special someone.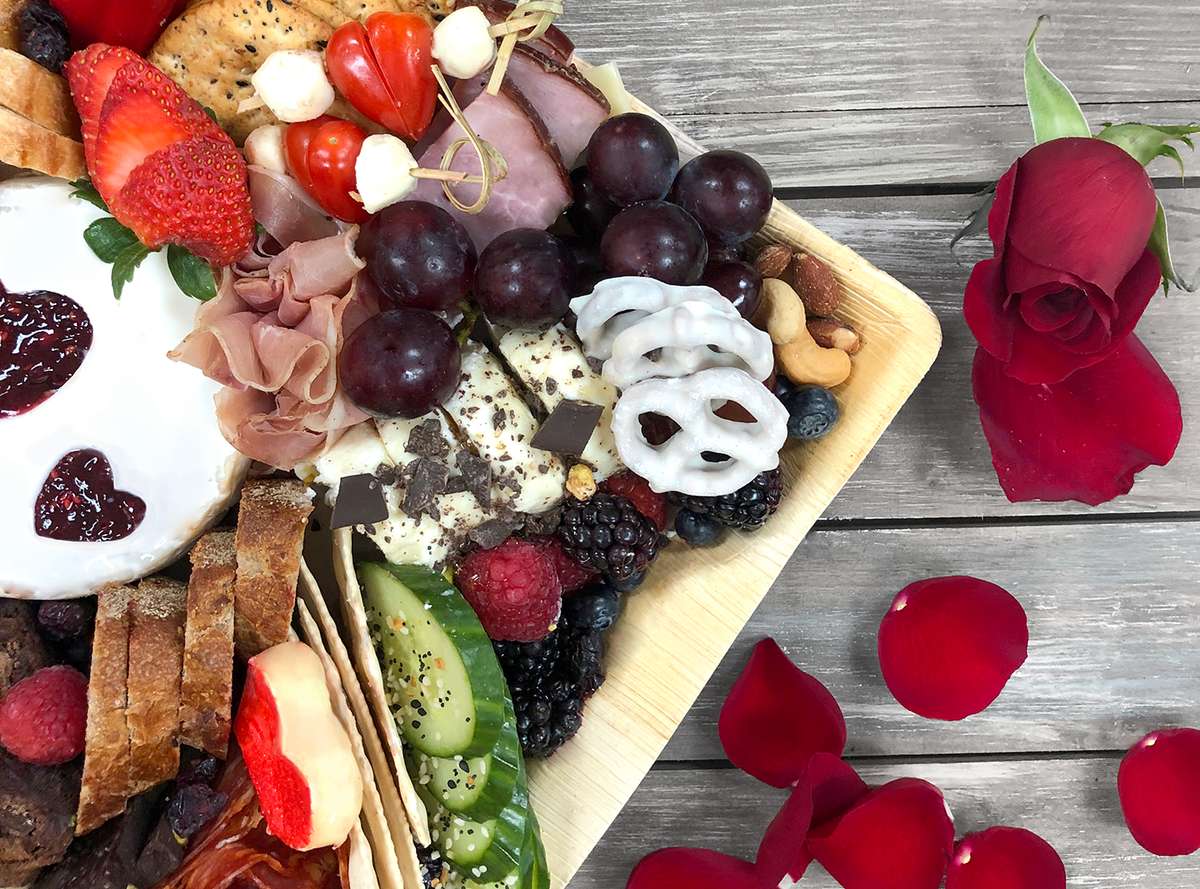 Valentine's Day is all about spending time with your loved ones and showing them how much you care. A charcuterie board is a great way to do just that! Enjoy an array of savory cured meats, perfectly paired with an assortment of artisanal cheeses, fresh fruits, and crunchy nuts. Carefully selected ingredients create a balanced flavor profile that's sure to delight for both a meal and dessert.
Yes, dessert.
Valentine's is about romance, so we've included some indulgent treats to sweeten the deal. From decadent chocolate bark and yogurt-covered pretzels to velvety brownie bits, our charcuterie boards are the ultimate way to show your love.
And let's not forget about the drinks! Nothing pairs better with a bottle of bubbly than a delicious variety of breads, cheeses and meat.
Consider charcuterie for an intimate evening at home or as a thoughtful gift to surprise your loved one. Why settle for a boring dinner when you can impress your partner with a stunning and delicious charcuterie board?
About Graze Craze
Graze Craze® is the leading franchise within the graze-style food category, offering an alternative experience to traditional dining options. At Graze Craze, in-store Grazologists™ curate hand-crafted, impeccably designed, sweet and savory picnic boxes and charcuterie boards, made with the highest quality ingredients and customized with perfection for every occasion. Originally founded in Oklahoma by a US Air Force veteran, Graze Craze is now part of the Starpoint Brands™ constellation of trusted brands representing the very best in their industries, including retail, food & beverage and professional services, which operates within the United Franchise Group™ (UFG) family of franchise brands and development services. For more information about Graze Craze locations, menu, and commercial accounts visit www.grazecraze.com. For information on franchising opportunities, visit www.grazecrazefranchise.com.