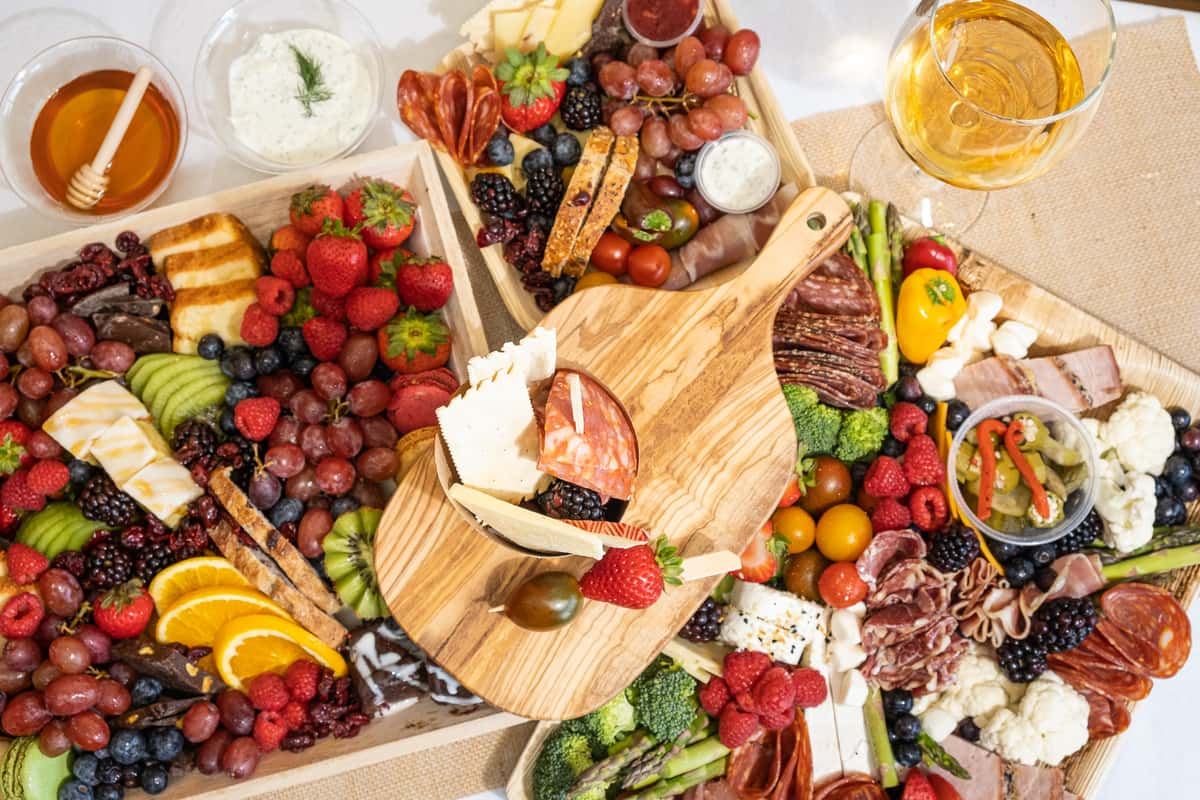 Total Wine Classroom Catering
For In-Store Classes and Events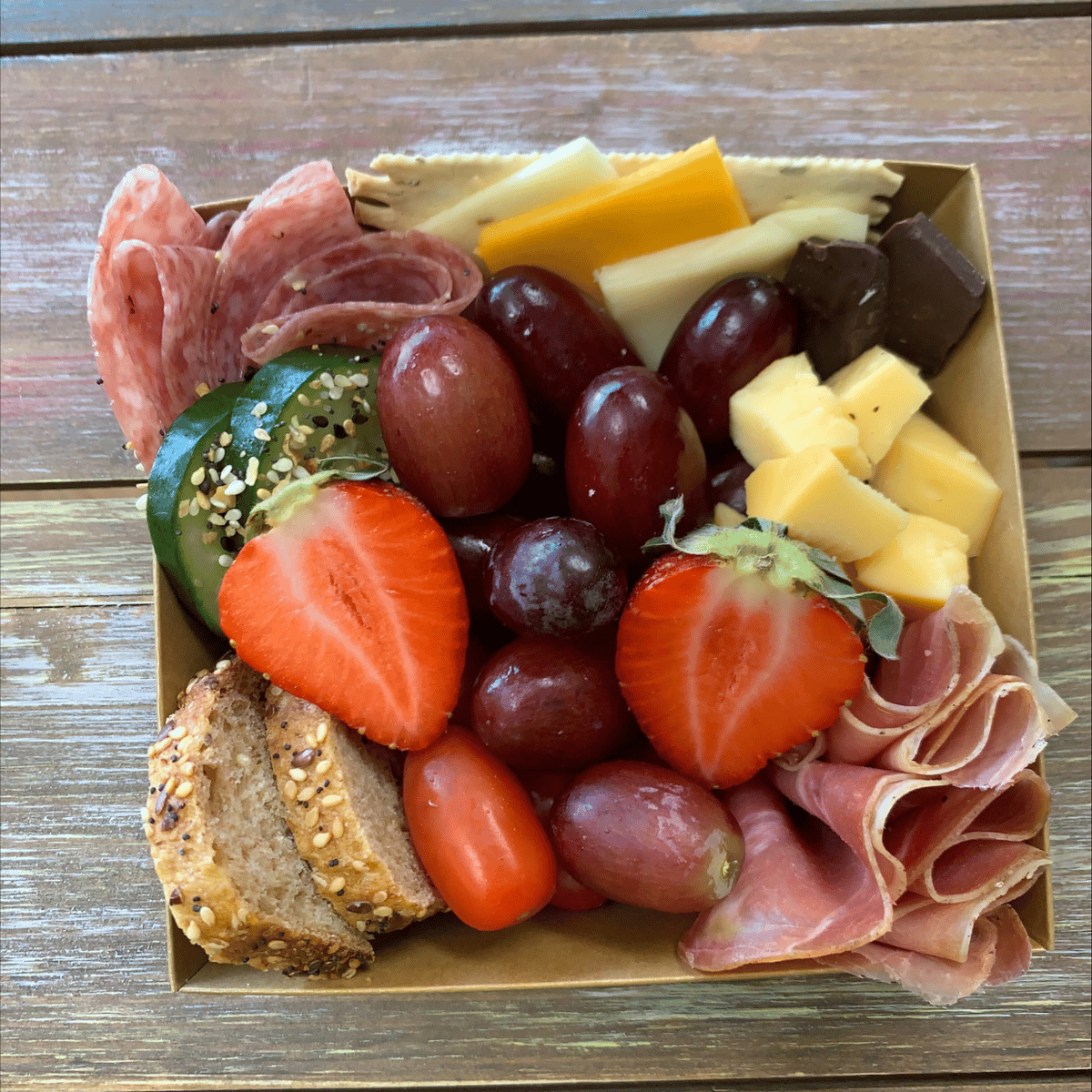 Personal Classic Board (feeds 1 $9.50)
A great utility option, this individual board is designed to work for any class. A variety of premium meats and gourmet cheeses, fruits and veggies and gourmet dark chocolate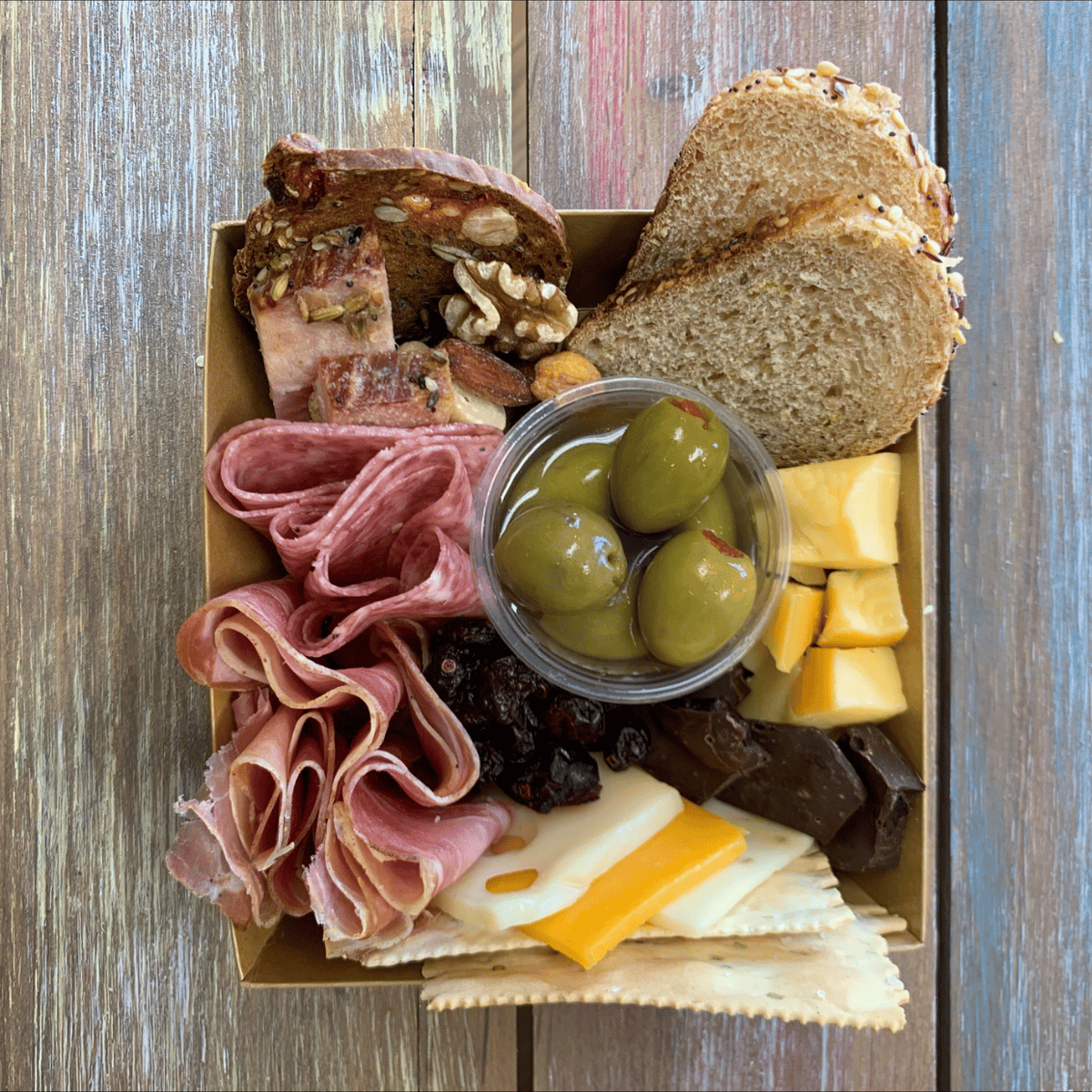 Personal Meat & Cheese (feeds 1 $9.50)
Designed for the spirits tasting class, this board focuses on foods that pair well with whiskey or tequila. Premium meats, 3 gourmet cheese options and nuts. Dried cranberries and deluxe dark chocolate to add some sweet.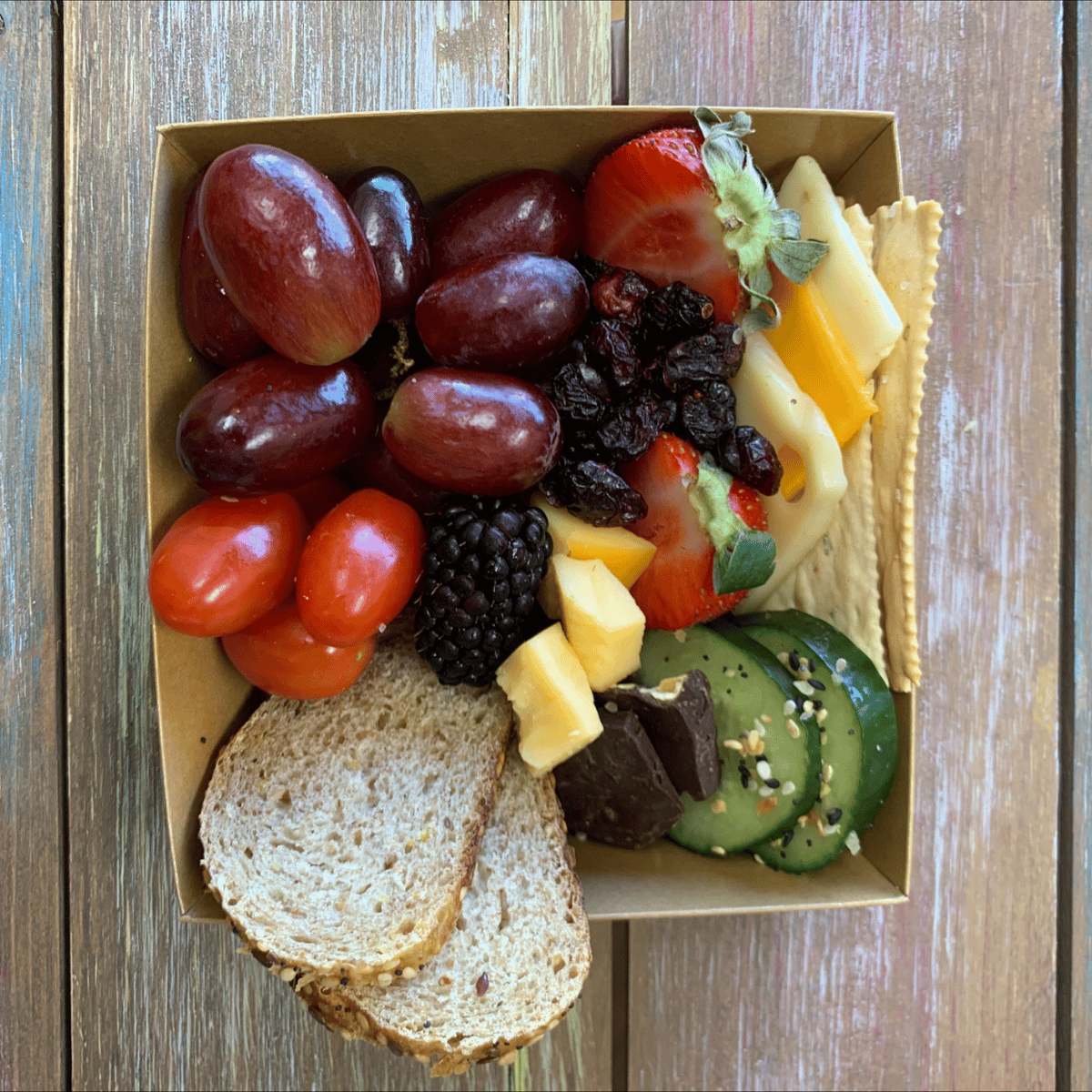 Personal Vegetarian (feeds 1 $9.50)
A great option for any vegetarian attendees, this board contains no meat and focuses on gourmet cheese, fruit and veggies that pair well with wine and spirits.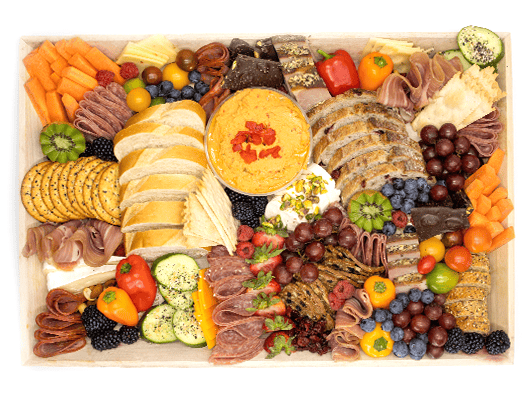 Gone Grazey Large (Feeds 20 $8.33 pp)
Our signature platter is bursting with a variety of cured meats, cheeses and colorful fruits and vegetables, with a touch of something sweet. Perfect for any casual affair!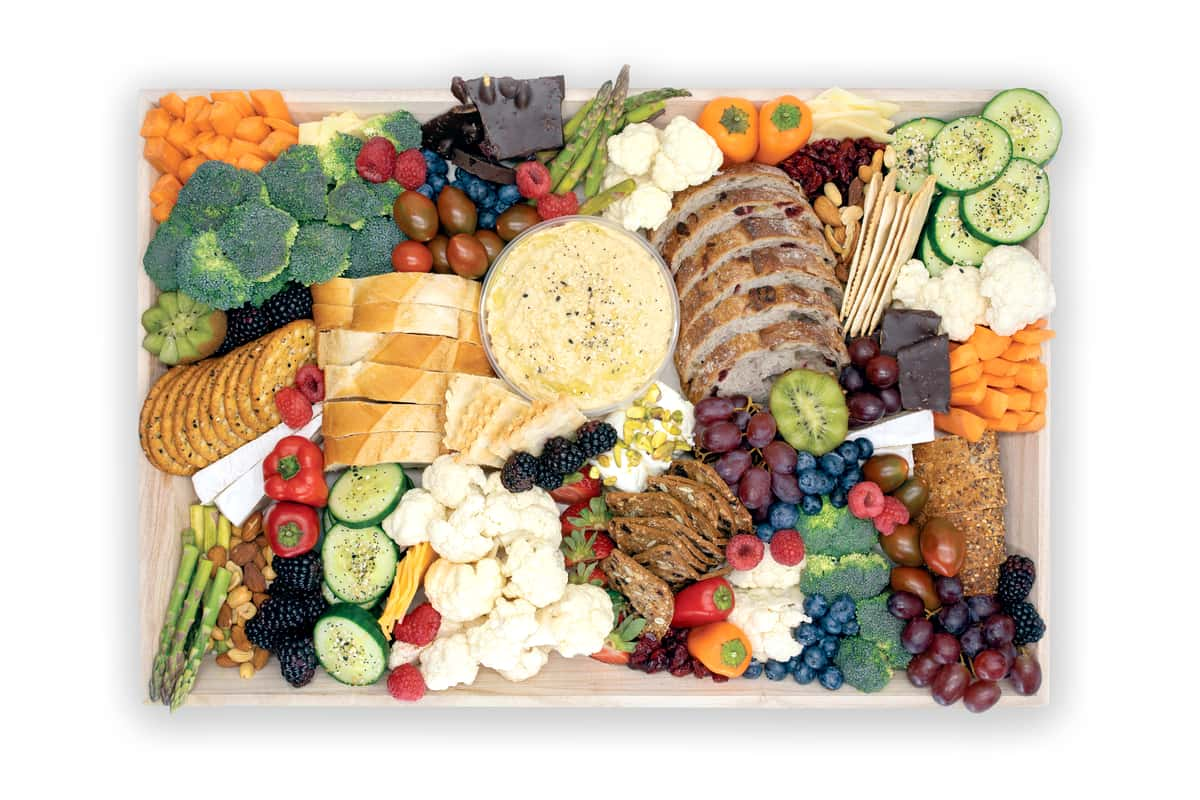 Vegegrazian Large (Feeds 20 $8.33 pp)
For those grazers looking for a light and artful approach to a dinner party or luncheon, our vegetable platter is sure to please. This tasty and beautiful creation provides an array of in-season raw crudités beautifully arranged with delicious dips.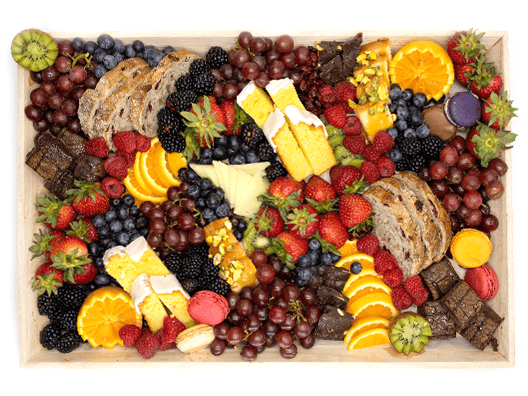 Sweet & Grazey (Feeds 20 $8.33 pp)
Our signature dessert platter contains an abundance of gourmet chocolates and baked goods that feature an assortment of traditional sweets. Each platter is hand-crafted to bring a touch of sweetness to any occasion.